A bomb attack in the Turkish town of Suruc on Monday July 20,2015 has killed at least 30 people during a meeting of young activists to discuss the reconstruction of the neighbouring Syrian town of Kobane.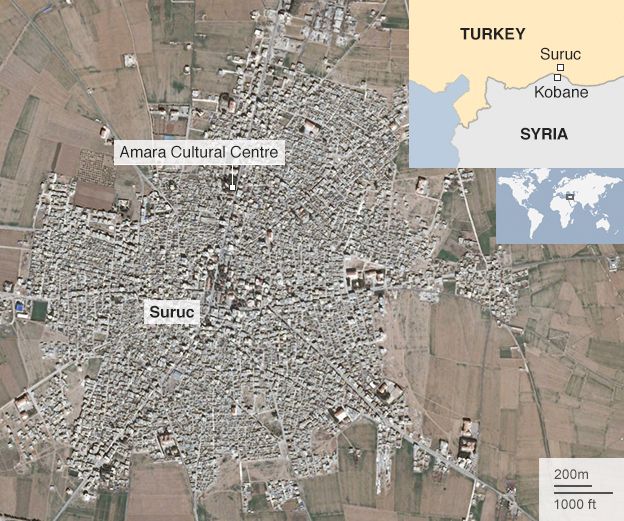 Around 100 others were wounded in the explosion, which may have been caused by a female suicide attacker from the Islamic State group, officials say.
Kobane has seen heavy fighting between IS militants and Kurdish fighters.
It was retaken by the Kurds from IS forces earlier this year.
The Federation of Socialist Youth Associations (SGDF) is reported to have had at least 300 members staying at the Amara Culture Centre in Suruc, where the explosion happened.
The young people had been planning to travel to Kobane to help with rebuilding the town.