Prime Minister
Narendra Modi
Wednesday unveiled the world's tallest statue —
Statue of Unity
— as a tribute to freedom fighter and India's first Home Minister Sardar Vallabhbhai Patel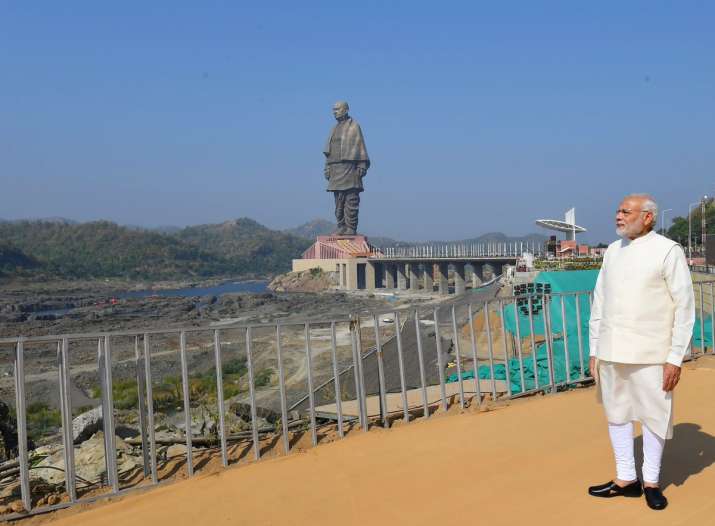 The Sardar Patel statue, twice as tall as the Statue of Liberty, has been built at a cost of
Rs.
2,989 crore and is located in Gujarat, 3.2 km downstream of the Narmada dam
The
Statue of Unity
stands 177 feet higher than the current world's tallest, China's Spring Temple Buddha in the central Henan province.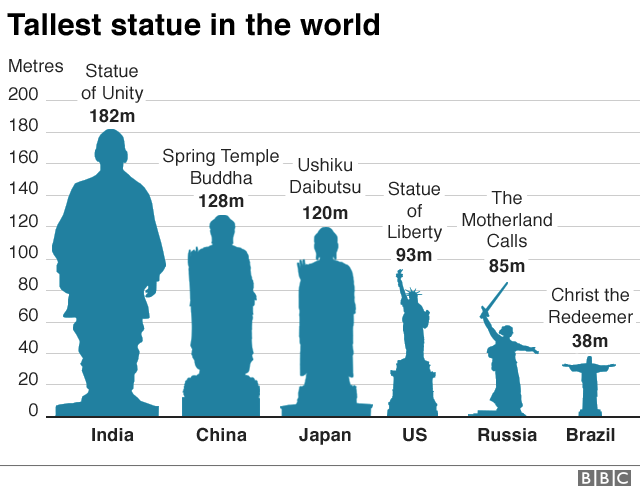 The statue has a viewing gallery which can accommodate 200 visitors at a time. This gallery offers a view of the Sardar Sarovar Dam, its reservoir, and the Satpura and Vindhya mountain ranges.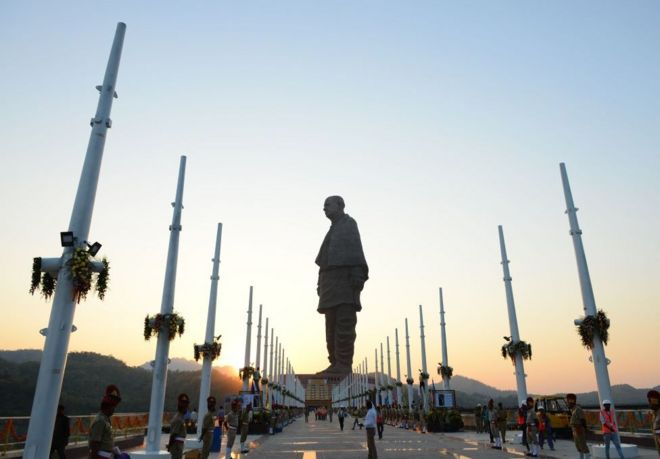 Online booking to visit the Statue of Unity has opened with a
Rs.
350 admission fee for the 153-metre-high observation deck that opens to visitors on November 3.