A Punjab Police SP (detective) was among seven killed in a daring attack on a police station in the state's northern border town of Gurdaspur on Monday July 27,2015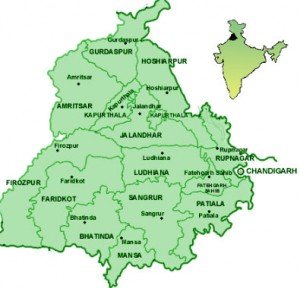 Indian army commandos joined the Punjab police in engaging the armed attackers still holed up in the police station in a fiece gunfight while the government confimed that a hostage situation has been defused and security stepped up across the country
Cities across India, including Mumbai, Pune, Nagpur, Nashik has been put on high alert and curfew imposed in Gurdaspur
At around 5:30 AM on Monday July 27,2015, four armed people wearing Indian army uniform tried to hijack a tempo on a highway near a bus stand in Dinanagar but the tempo owner managed to speed off. A roadside food stall owner was reportedly killed when the attackers opened fire. They also attacked a Chandigarh-bound bus, injuring several passengers in the gunfire. The attackers then shot at a white Maruti 800, injuring the driver, and fleeing with the car. Their next stop was at the police station in Dinanagar
Union Minister Venkaiah Naidu said
that the government has extended all help to the Punjab government in this moment of crisis
Punjab Chief Minister Prakash Singh Badal said
he is regularly in touch with the security forces comabting the armed attackers. "Militancy is a national problem not a state poblem. There's a need to tackle this through national policy,"
Union Minister Rajiv Pratap Rudy said
no details can be given at this stage as the operation against perpetrators of the attack is still on.
Minister of State for Home Affairs Kiren Rijiju said
that no hostage situation in the Gurdaspur attack has been reported so far. "The attack is serious. I can't give any details as the operation is still going on. No hostage situation has been reported so far,"
Prime Minister Narendra Modi is currently holding a high level meeting in Parliament with Union Ministers Manohar Parrikar, Arun Jaitley and Venkaiah Naidu
The gunbattle between terrorists and the Punjab Police in Gurdaspur district, which stretched for over 10 hours, came to an end at around 5:30 p.m.
Police officials confirmed that four policemen, including an SP rank officer, and three civilians were killed in the attack.
All militants were killed
and another seriously injured in the gunbattle with security forces that stretched for over 10 hours as the terrorists, who went on a rampage at around 5 a.m., were holed up in a vacant building adjacent to Dinanagar police station.
The gunmen have killed seven persons — three civilians and four policemen including Superintendent of Police (Detective), Baljit Singh.
The Home Minister is expected to give his statement in Parliament tomorrow.