Lord Sewel, who is alleged to have taken cocaine with prostitutes, is to step down from the House of Lords and, in a letter to Parliamentary officials, has apologised for the "pain and embarrassment" he has caused.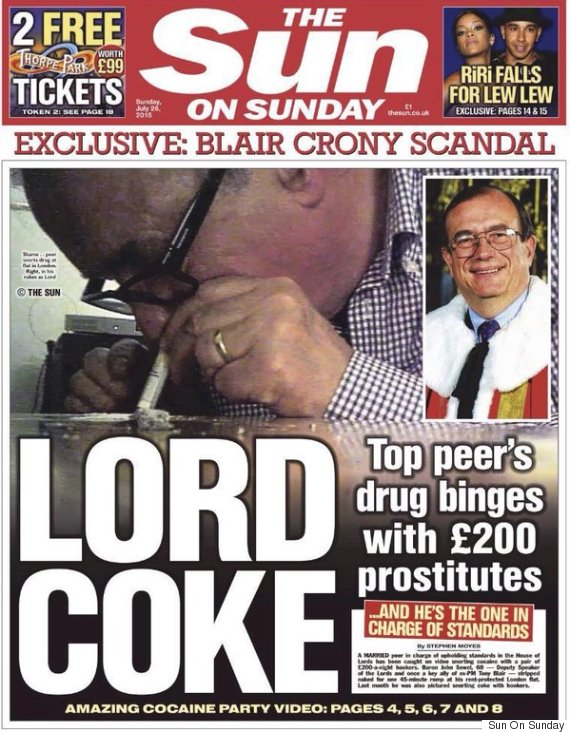 His decision comes as The Sun newspaper published its latest revelation about the former House of Lords Deputy Speaker, claiming he said he had slept with a married BBC TV presenter
Sewel, who is married with children, also allegedly revealed he had visited prostitutes previously and had affairs with 13 other women, including a Labour Party member who he had a 20-year relationship with.
.