Indian author Anuradha Roy and British-Indian Sunjeev Sahota are among 13 international authors long-listed for the 2015 Man Booker Prize, the prestigious literary prize committee announced here on Wednesday July 29,2015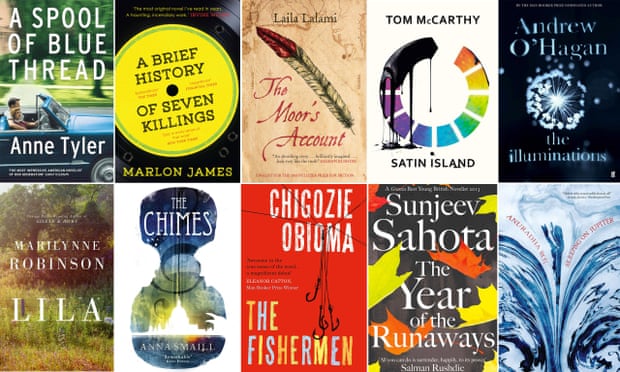 Bill Clegg (U.S.) — Did You Ever Have a Family
Anne Enright (Ireland) —
The Green Road
Marlon James (Jamaica) — A Brief History of Seven Killings
Laila Lalami (U.S.) —
The Moore's Account
Tom McCarthy (U.K.) — Satin Island
Chigozie Obioma (Nigeria) - The Fishermen
Andrew O'Hagan(UK) - The Illuminations
Marilynne Robinson (U.S.) — Lila
Anuradha Roy (India) — Sleeping On Jupiter
Sunjeev Sahota (U.K.) — The Year of the Runaways
Anna Smaill (New Zealand) — The Chimes
Anne Tyler (U.S.) — A Spool of Blue Thread
Hanya Yanagihara (U.S.) —
A Little Life
Sleeping on Jupiter has received glowing reviews for its attempt at exposing the hypocrisies of Indian society, while Sahota has been praised for his tale of Indian migrant workers living in Britain.
The judges were struck by the international spectrum of the novels, with the longlist also featuring British writers, American writers and writers from the Republic of Ireland, New Zealand, Nigeria and Jamaica.
Marlon James, who currently lives in Minneapolis, is the first Jamaican-born author to be nominated and Laila Lalami, based in Santa Monica but born in Rabat, is the first Moroccan-born who made to the list.
There are three debut novelists on the list with Bill Clegg's Did You Ever Have a Family, Chigozie Obioma's The Fishermen and Anna Smaill's The Chimes.
Others are, former Booker winner, Anne Enright is long-listed for The Green Road, British writers Tom McCarthy for Satin Island and Andrew O'Hagan for The Illuminations.
US author Marilynne Robinson is long-listed for Lila, Anne Tyler for A Spool of Blue Thread and Hanya Yanagihara for A Little Life.
The shortlist of six will be announced on September 15 at the Man Group offices in London and the 2015 winner will be declared at the annual gala ceremony at London's Guildhall on October 13,2015
The prize was historically limited to authors from the U.K., the Commonwealth, Ireland and Zimbabwe; this is only the second year that it has been open to anyone writing in the English language and published in the U.K. The longlist includes five American authors, up from four last year.
One author on the list, Anne Enright, has already won a Man Booker Prize for her 2007 novel
The Gathering
.
Tom McCarthy, Andrew O'Hagan and Marilynne Robinson have all previously been shortlisted
This year's roundup also includes three debut novels, from Bill Clegg, Chigozie Obioma and Anna Smaill.