Pope Francis and Russian President Vladimir Putin
have discussed the Middle East and problems faced by Christians across the world as they
met for the first time.
Both did not touch on the strained relationship between the Vatican and the Orthodox Church during their 35-minute meeting at the Vatican.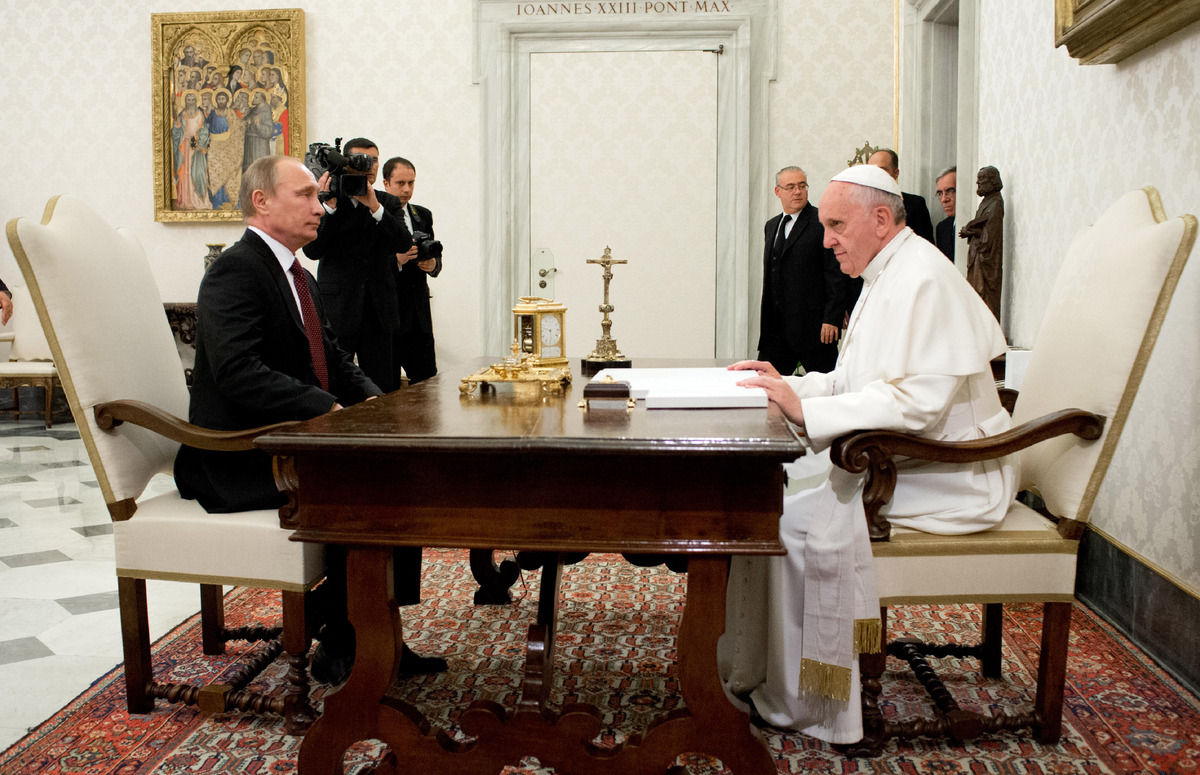 Relations between the Roman Catholic Church and Russia have long been uneasy because of accusations that the Vatican has tried to poach believers from the Orthodox Church, a charge it denies.
Russian President Vladimir Putin - who has previously met the pontiff's two immediate predecessors, Benedict and John Paul II - arrived around 45 minutes late for the engagement because of transport problems. But Vatican spokesman Father Federico Lombardi said: "It was quite a cordial and constructive meeting."
Russian President Vladimir Putin brought a greeting to the Pope from Patriarch Kirill, the head of the Russian Orthodox Church
Russia's President Vladimir Putin (L) is welcomed by the prefect of the papal household, German Georg Gaenswein as he arrives at the Vatican on November 25, 2013 for a private audience with the Pope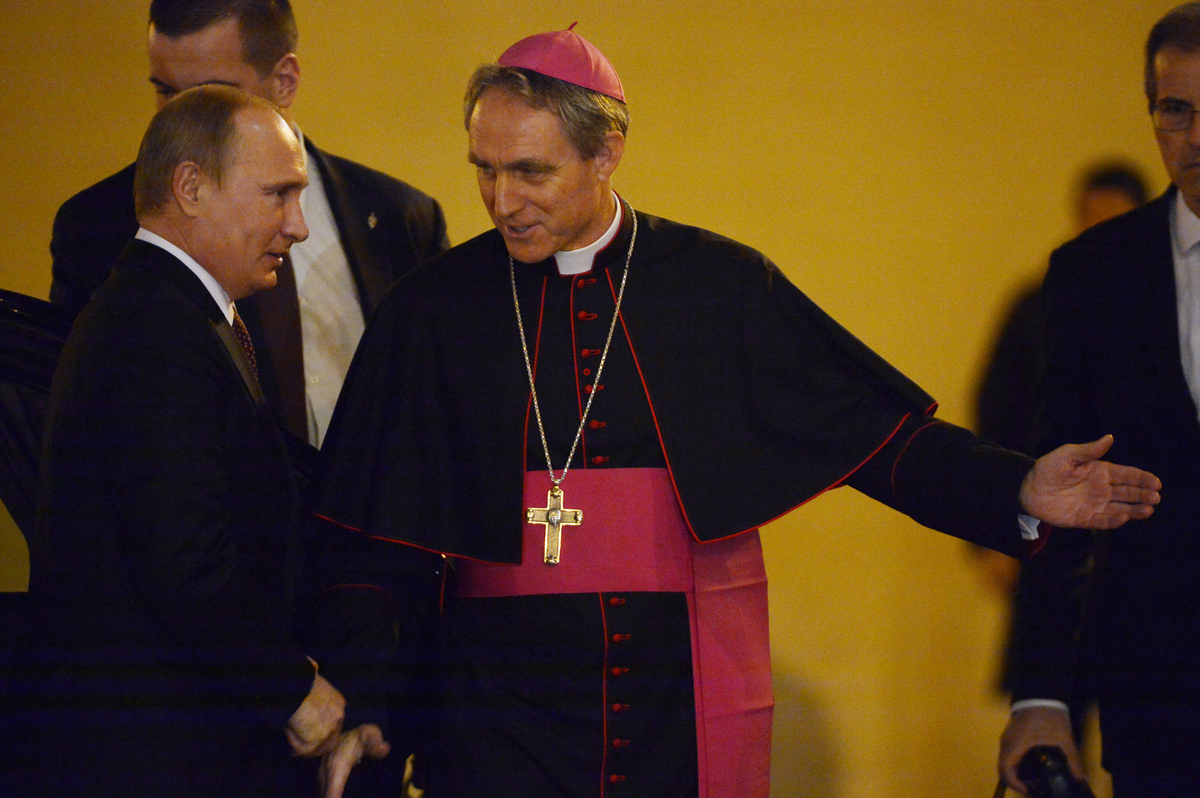 Russian President Vladimir Putin, center, and Pope Francis cross themselves in front of an icon of the Madonna, given to the pontiff by Putin on the occasion of their private audience at the Vatican, Monday, Nov. 25, 2013. Putin presented Francis with an image of the icon of the Madonna of Vladimir, an important religious icon for the Russian Orthodox faithful.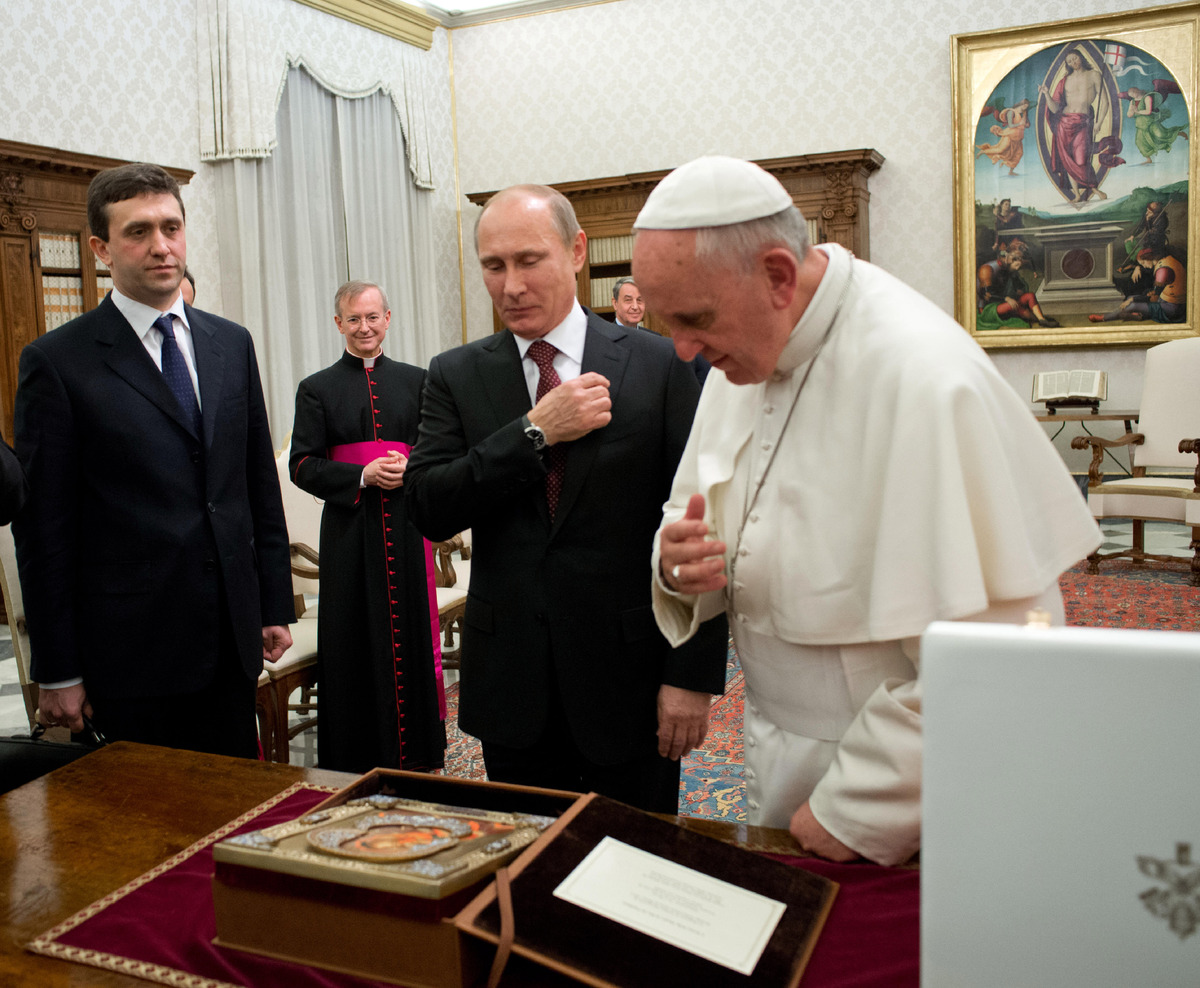 Pope Francis bends to kiss an icon of the Madonna, given to him by Russian President Vladimir Putin, standing beside him, on the occasion of their private audience at the Vatican, Monday, Nov. 25, 2013