Excerpts from a class XII Physical Education textbook defining 36-24-36 as the "best body shape for females" have sparked an outrage on social media with critics demanding that the text be withdrawn.
The book titled "Health and Physical Education" written by Dr VK Sharma and published by Delhi-based New Saraswati House, is taught at various schools affiliated to CBSE.
CBSE, however, clarified that it "does not recommend any books by private publishers in its schools".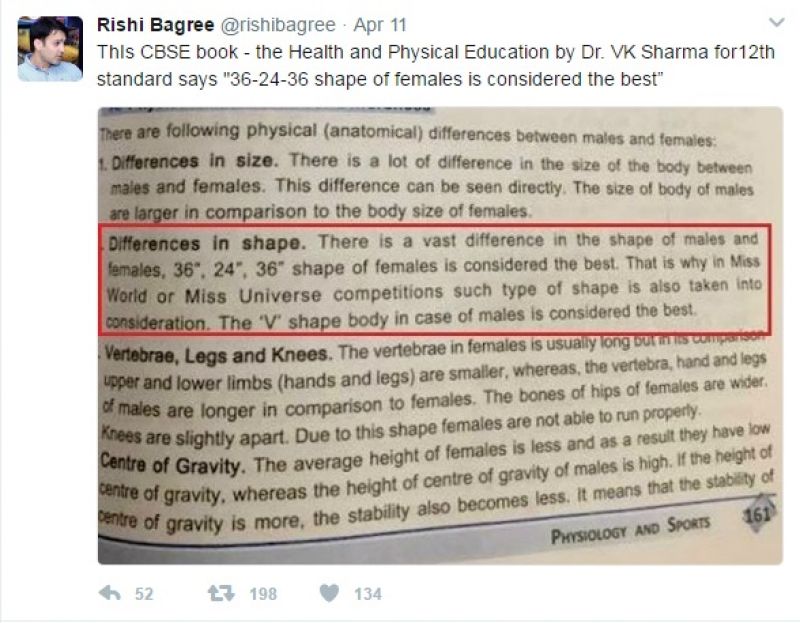 Various Twitter users shared picture of the mentioned text and demanded that the publishers withdraw the content and schools replace the book in their curriculum.
In a statement, the CBSE said, "Schools are expected to exercise extreme care while selecting books of private publishers and the content must be scrutinised to preclude any objectionable content that hurts the feeling of any class, community, gender, religious group. Schools have to take responsibility of the content of the books prescribed by them."
This, however, is not the first incident about improper content being found in textbooks taught in CBSE schools in recent months